To offer practical help to others who have a passion for God and the spread of the Gospel in the world.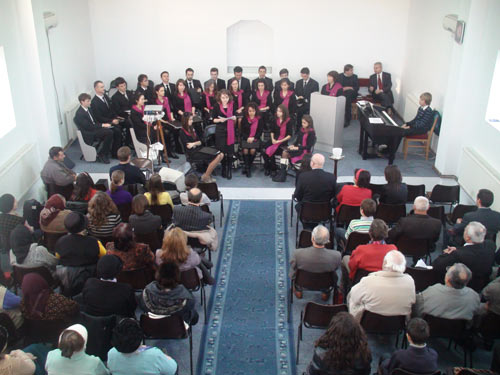 Project 1.
Turnu Magurele Baptist Church, Southern Romania
Five years ago (2007) it was laid on my heart to help a small church in Southern Romania erect a building for the worship of God and outreach to the community in Turnu Magurele.
In the most remarkable way, the Lord supplied the need through his people here in Norther Ireland. While there is still much need of further development, the church has just celebrated their second Christmas and New Year outreaches in the new building. For more information, please follow this link
Project 2.
A church building for the Roma community in the village of Odoreu, in Northern Romania.
The lastest burden on my heart is to help a small Gypsy church in Odoreu near Satu Mare in Romania. A remarkable work of God has been taking place in that community, with souls being saved and baptised. Now more than 30 people meet in a Gypsy home to worship God. This accommodation is much too small and they need a building in the community.
learn more here